Business Analyst vs. Data Analyst: What's the Difference? was originally published on uConnect External Content.
What's the difference between a business analyst vs. data analyst? In some organizations, these roles are interchangeable. However, business analysts generally take a more comprehensive role, bridging the gap between data analysis and a business's goals. On the other hand, data analysts typically focus on digging through vast amounts of data and providing insights for a company to use in decision-making. For instance, a data analyst often handles in-depth data analysis, and a business analyst applies their findings to the business as a whole.
What Are Business Analysts?
Business analysts work at the intersection of information technology (IT) and business, empowering companies to make and implement data-driven decisions.
The day-to-day for a business analyst involves trying to "understand business needs [and] identifying opportunities for improvements in processes and operations," says Dave Savio, data scientist, machine learning engineer, and founder of Artifactory.ai.
A business analyst must be able to analyze large sets of data and communicate their findings effectively to key stakeholders to drive these insights and decisions. At the same time, they need to ensure that any solutions created align with the larger business goals and strategies.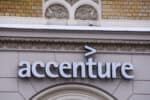 Accenture Client Research and Problem Identification
Explore how consultants approach problems, map plans, and align solutions to meet business needs with this free job simulation from Accenture.
Avg. Time:
4 to 5 hours
Skills you'll build:
Presentation, work planning, stakeholder analysis, visualization, communication, process modeling
What Are Data Analysts?
Data analysts have a broad profession — some focus on finding business solutions in data, while others may work on verifying the quality of data. Regardless of the specific role, data analysts must be able to sort, clean, and analyze data effectively.
Within the data, a data analyst needs to be able "to identify trends, patterns, or insights," says Savio. "Their goal is to translate data into actionable information."
Some day-to-day responsibilities of a data analyst may include:
Using data to assess and minimize risks
Compiling data assets to deliver complete stories and insights
Measuring hypotheses based on business problems
Delivering compiled and analyzed data to key stakeholders
To accomplish these tasks, data analysts "often use statistical tools and software like Python, R, SQL, and Tableau," says Savio. These tools allow them "to dive deep into data sets and derive meaning."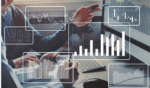 Quantium Data Analytics
Learn fundamental and in-demand data analysis skills with Quantium's free job simulation.
Avg. Time:
5 to 6 hours
Skills you'll build:
Data validation, data visualization, data wrangling, programming, commercial thinking, statistical testing, presentation, communication
Data Analyst vs. Business Analyst Salaries
Roles that focus on analyzing data often pay well — companies rely on people who can parse through information and make meaningful decisions. For instance, management analysts, a specific type of business analyst, earn an average of $104,660 per year, according to the U.S. Bureau of Labor Statistics (BLS). Similarly, data scientists (a common role in the data analyst career path) have an average annual salary of $115,240, according to the BLS.
Ultimately, salaries for business analysts vs. data analysts depend on location, company, and experience level. In general, the more experienced the analyst is, the more responsibilities they will have, which usually comes with a higher salary.
Experience LevelBusiness AnalystData AnalystEarly Career ($80,000$67,400Average for All Experience Levels$94,500$80,100Experienced (>15 Years Experience)$115,000$104,700Estimates sourced from Glassdoor and rounded to the nearest hundred.
These estimates are for roles in the United States, and averages may differ depending on the country. Additionally, data analysts and business analysts may be eligible for other forms of compensation, such as commission, stock shares, and performance bonuses.
Find your career fit
Discover if this is the right career path for you with a free Forage job simulation.
How to Become a Business Analyst vs. Data Analyst
Education and Background
To become either a business analyst or data analyst, you typically need at least a bachelor's degree. Both careers can benefit from the skills learned in STEM degrees, such as information technology, data science, or mathematics.
Business analysts need a strong understanding of how businesses operate, so coursework in finance, business, and economics is helpful. Some business analysts also seek out advanced degrees, like a Master of Business Administration (MBA) or even a Ph.D. in business. These advanced degrees can make you more marketable and improve your career advancement opportunities.
>>MORE: Explore some of the top career options for computer science majors.
Certifications
A professional certification can prove to employers that you have the necessary skills and experience. General analytics certifications can be great for either business or data analysts — the most common option is the Certified Analytics Professional (CAP) designation.
Business analysts have a range of business-specific analytics certification options, such as the Project Management Institute's Professional in Business Analysis (PBA) and the International Institute of Business Analysis's Entry Certificate in Business Analytics (ECBA).
Data analysts can choose from professional certificates administered by some of the leading tech companies in the world. Some options include Google's career certificate in data analytics and the Cloudera CDP Data Analyst certification. Data analysts also need certain skills, like programming in Python — you can often learn these skills through other forms of education that also include certificates, like coding bootcamps.
>>MORE: Check out our picks for the best online coding bootcamps of 2023.
Skills
Of course, data and business analysts need strong analytical skills, but they also both need other soft skills like:
Data analysts need specific hard skills, such as:
Strong programming language knowledge (Python, R, SQL)
Data visualization (Tableau and Power BI)
Data cleaning
Data management
Tata Data Visualization
Learn how to empower business decisions with effective insights using this free job simulation from Tata.
Avg. Time:
3.5 to 4.5 hours
Skills you'll build:
Visualization, data analysis, data integration, charts & graphs, data cleanup, presentation, communication
On the other hand, a business analyst should possess competencies including:
Some programming skills (Python and SQL)
An understanding of process modeling
Familiarity with agile methodologies
Experience using business intelligence tools to create dashboards and reports
Cognizant Agile Methodologies
Explore how using agile methodologies can improve business growth and efficiency with this free job simulation from Cognizant.
Avg. Time:
5 to 6 hours
Skills you'll build:
Agile, waterfall, comparative analysis, user story, product definition, scrum, burndown chart, teamwork, addressing challenges
Bottom Line: What's the Difference?
In many organizations, business analysts and data analysts work together to tackle complex business problems. While business analysts can dig deep into large data sets, they also understand how businesses operate and can align problem-solving efforts to a business's specific goals and objectives. On the other hand, data analysts are masters at cleaning, organizing, and parsing through vast amounts of information and finding meaningful insights from data.
Business Analyst
Data Analyst
Primary GoalReview business processes and analyze data to solve business problems and improve efficiencyAnalyze data to find patterns and insights to inform business decisionsAverage Entry-Level Salary
$80,000
$67,400
Education and BackgroundDegree in either STEM or business field, as well as certifications to show high-level analysis skills and deep understanding of business processesDegree in computer science, IT, statistics, or other STEM fields, as well as certifications to show skills in analytics and coding Top Soft SkillsCommunication
Analytical thinking
Problem-solvingCommunication
Analytical thinking
CuriosityTop Hard SkillsData analysis
Agile methodologies
Business intelligencePython
SQL
Data analysis Learn moreLearn more
Learn the skills you need to get hired with Forage's free job simulations.
Image credit: Canva
The post Business Analyst vs. Data Analyst: What's the Difference? appeared first on Forage.