Guide to Working at Amazon was originally published on uConnect External Content.
As the largest online retailer in the world, Amazon's employment opportunities are equally large. From machine learning to fulfilling orders, It takes a lot of people to ensure the company continues its growth. But what's it like working at Amazon? This guide breaks it all down.
What Is Amazon?
What's now known as "The Everything Store" got its humble start in founder Jeff Bezos's garage on July 5, 1994. He and his wife, MacKenzie, started Amazon as an online store selling physical copies of books. Since then, Amazon has grown into a multi-faceted company that provides everything from cloud-based computing and original programming to Amazon-produced devices and delivery services. And, yes, the company still sells books!
In addition to Amazon products and services, the company has many subsidiaries, including Twitch, IMDB, and Whole Foods.
Amazon started with books because, at that time, the price per book was low while demand was high. And Bezos made the right call. Within two months of going online, Amazon was selling books in all 50 states plus 45 countries, making almost $20,000 a week. By the end of 1996, the company had $15.7 million in revenue.
Thanks to this phenomenal growth, Amazon went public on May 15, 1997, with an IPO price of $18 per share. By May 15, 2023, one share of Amazon stock was $111.20. In 1998, Amazon expanded beyond books and started selling music CDs, adding electronics, toys, and tools in 1999.
As of 2023, Amazon's estimated worth is $1.36 trillion, and the company employs approximately 1.4 million people around the world. It's worth noting that this figure is down approximately 4% compared to 2021 and 2022 estimated employment figures.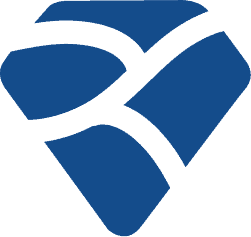 Forage Find
Before Bezos settled on "Amazon," he looked at other names and registered those domains, some of which he kept. If you go to relentless.com, you'll be redirected to Amazon.com.
Student and New Graduate Opportunities at Amazon
Whether you're a student or a recent graduate, Amazon has plenty of internship and full-time job opportunities. You can find them at the bottom of Amazon's Student Programs page, which lists all available roles for students. It's also where you can find information about upcoming Amazon virtual student events and recordings of past events.
Amazon doesn't have an application deadline for internships or full-time jobs but advises students to apply in late summer or early fall to improve the odds they're selected. The company also encourages students to apply for multiple roles that align with their skills and interests and to participate in an internship at Amazon before applying for a full-time position.
Amazon Student Internships
You can find all open internship roles on Amazon's internship page. These positions are open to college seniors and recent graduates with a bachelor's or master's degree, or an MBA or Ph.D.
Internships can last from 12 weeks to a year and are offered worldwide across a variety of departments. Most internships are paid and require you to work between 30 and 40 hours a week. Amazon offers fall, winter, and summer internships — with summer Amazon internship applications opening in August for the following summer.
>>MORE: Ultimate Guide to Internship Application Deadlines and Open Dates
Amazon Operations Roles
Amazon has multiple student internships and full-time roles for new graduates in operations on these teams:
Operations
Human resources
Health and safety
Loss prevention
Information technology
For example, students interested in interning in operations in North America will work in the fulfillment centers, learning how to manage and lead a team. You'll own projects from beginning to end and work with a mentor who will guide you through that process.
If you're looking for a full-time role in North America, you'll work as an area manager, human resources assistant, or workplace health and safety specialist at a fulfillment center.
Student Veterans
Students who have served in the military can take advantage of the transferable skills they gained and put them to work at Amazon. There are full-time roles as an area manager or safety specialist, or students can opt for an internship.
>>MORE: What Are Transferable Skills? Definition and Examples
Amazon Pathways
Amazon Pathways is a fast-track program for people interested in management. This five-year program puts you on the path to becoming a general manager or director and is open to MBA or masters-level graduates and some veterans.
Participants can ask to work in a specific location, but you can be placed anywhere in the U.S., depending on Amazon's needs.
Amazon Jobs and Salaries
All of Amazon's open roles are on its jobs page. You can search by team, location, and job category — all 34 of them! However, these teams generally have the most openings:
Operations, Information technology, and support engineering
Software development
Sales, advertising, and account management
Project/product/program management
Systems, quality, and security engineering
Finance and global business services
What are some of these jobs, and what do they pay? Here are some job titles and self-reported base pay ranges from Glassdoor for Amazon employees with zero to one year of experience, along with Forage job simulations that can show you what the role may be like at another company.
Pay RangeJob SimulationQuality assurance engineer$75,000 – $106,000Moreton Bay Regional Council Advanced Manufacturing: Quality ControlSoftware development engineer$107,000 – $141,000Software Engineering Virtual Job SimulationsMachine learning applied scientist$91,000 – $143,000Cognizant Artificial Intelligence ProgramFinancial analyst$66,000 – $97,000New York Jobs CEO Council Financial AnalystAccountant$48,000 – $74,000Accounting Virtual Job SimulationsData engineer$92,000 – $131,000BCG Data Science & Analytics ProgramJr. data scientist$87,000 – $127,000British Airways Data Science Program
Amazon Employee Benefits
Amazon provides benefits to all full-time, permanent staff. However, some part-time employees are eligible for benefits as well. Overall, 77% of reviewers on Comparably are satisfied with their benefits, with 13% rating them "fantastic" and 26% rating them "good."
In addition to some of the typical benefits such as health insurance, paid maternity and parental leave, and a 401(k) with company match, Amazon offers some unique benefits, including:
Free estate planning to create a will, advance directive, and durable power of attorney
Emergency savings program
Free pediatric mental health counseling
"Ramp back" program for new parents, which is eight consecutive weeks of flexible or partial work schedules
Anytime Pay, so you can access up to 70% of your paycheck before payday in an emergency
Amazon Culture
Amazon's company culture is something they call "Day 1." The company stays nimble, makes decisions quickly, and puts customers front and center of everything they do.
This is in contrast to what Bezos called a "Day 2" culture. In a Day 2 culture, the company is growing but slowing. More management and decision-making layers are added, and soon the company is focusing on profits and margins, not customers.
To ensure Amazon remains a Day 1 culture, Amazon has several core principles that guide everything they do.
Customer Obsessed
Amazon prides itself on being obsessed with its customers. And to maintain that focus, Amazon measures its success through:
"Relentlessly focusing on customers, creating long-term value over short-term corporate profit, and making many bold bets."
As a company, Amazon strives to understand its customers and their pain points to create and implement solutions to those problems.
Make Good Decisions Quickly
In addition to being customer-obsessed, Amazon recognizes that continually pleasing and delighting customers means they must quickly and constantly innovate. To ensure that happens, Amazon believes in making rapid, high-quality decisions. Employees make these decisions using these guiding principles:
Some decisions are two-way doors. While some decisions can't be undone, some can. The trick is to quickly identify when you've made a mistake and undo it.
Don't wait for all the data. Though Amazon is a data-centric company, they also don't believe you need 100% of the data to make a good decision. Waiting slows decision-making down, and you can likely make a good decision with 70% of the data.
Disagree and commit. Not everyone will agree with every decision, but once it's made, everyone needs to execute it.
Two Pizza Teams
Amazon also adheres to the "two pizza" rule when forming teams. Teams should never be so large that they would have to order more than two pizzas to feed everyone. In practice, this means that teams at Amazon are generally no larger than 10 people, allowing them to stay nimble and move quickly without worrying about multiple layers of bureaucracy.
External Over Internal
Amazon recognizes that the world is in a constant state of change. External factors can and will impact the business. A company with a Day 2 culture responds to external factors by doing what's always been done. This often means maximizing profits and margins instead of taking risks.
However, Amazon strives to face external challenges by meeting customer needs first through innovation and experimentation. The company encourages staff to try new things, take big risks, and allows them to fail without penalty.
Beyond Day 1
In addition to Amazon's Day 1 culture, it's also committed to several initiatives to make the company a better place for staff, small businesses, and the environment.
Affinity Groups
As a global company, Amazon has a diverse workforce. And though everyone is expected to practice the leadership principles every day, every employee can still be themselves. To help "Amazonians" find their tribe, the company has 13 affinity, or resource, groups. They are:
Amazon People With Disabilities
Amazon Women in Engineering
Asians@Amazon
Black Employee Network
Body Positive Peers
Families@Amazon
Glamazon
Indigenous@Amazon
Latinos@Amazon
Mental Health and Well-Being
Warriors@Amazon
Women@Amazon
Women in Finance Initiative
Small Businesses
Many small businesses rely on Amazon to help their company reach a wider market. According to Amazon's 2022 Small Business Empowerment report, small businesses sold more than 4.1 million products on Amazon, with each averaging more than $230,000 in sales.
To support these companies, Amazon has the Small Business Academy, a suite of free tools and resources to help small businesses succeed on Amazon.
Community Investment
As a large company with many resources, Amazon is aware it can have a massive impact on the world around it. To that end, Amazon has several programs to support local communities:
Amazon Future Engineer program. Students from underrepresented and underserved communities are awarded scholarships, guaranteed paid internships at Amazon, and given other awards to help them pursue computer science.
Housing equity fund. To help overcome housing inequity, Amazon is providing more than $2 billion in below-market loans and grants to provide homes for 20,000 families.
Disaster relief and response. Because Amazon has an extensive supply chain, it can quickly respond to and deliver disaster aid. Since 2017, the company has donated over 23 million disaster relief items around the world.
Sustainability at Amazon
One complaint about Amazon is that it generates a lot of waste. In addition to the fleet of delivery trucks the company uses, all of the packages are in cardboard boxes or plastic mailers.
To help mitigate its impact on the environment, Amazon is working toward a more sustainable future. The company plans on being net-zero carbon emissions by 2040 and continues to find ways to reduce the amount of packaging it uses.
Upskilling
As a company dedicated to innovating, experimenting, and iterating, Amazon applies the same principles to its workforce. To help employees adapt to a changing work world, Amazon is investing $1.2 billion to upskill staff between 2019 and 2025. These 30,000 employees will have access to free training programs and college tuition.
Employee Reviews of Amazon
So, what's it like working at Amazon?
Amazon's culture has an overall B-plus (4.3 out of 5 stars) on Comparably, as rated by over 5,000 employees. Overall, employees look forward to coming to work at Amazon every day, with 81% stating they look forward to interacting with their coworkers and 69% saying their boss does not hurt the company's culture. Another 62% say they are happy with the work-life balance they have at Amazon and 76% say the work environment is positive.
Comparably also reports that 75% of employees feel they have a clear understanding of the company's goals and that they are invested in those goals. A solid majority, 77%, say they are challenged at work, with 66% stating the company provides them with career advancement. And in 2023, Amazon was number one on LinkedIn's Top Companies in the U.S. list as one of the best places to grow your career.
According to the MIT Culture 500, of the 24,400 employees surveyed, the most frequently discussed value is execution (meaning employees feel empowered to act and have the resources they need), while the most positively discussed value is innovation.
Amazon vs. Other Top Companies
But how does working at Amazon stack up against working for the competition?
Since Amazon does so much, it's hard to find true competitors. But this chart shows how employees rate working at Amazon compared to working at Amazon's closest competitors, according to Indeed (all ratings are out of five stars).
Overall RatingWork-Life BalanceCompensation and BenefitsJob Security and AdvancementCultureAmazon3.53.33.63.13.3Walmart3.43.23.33.23.2Target3.53.43.23.13.4Apple4.13.84.13.74.1Netflix3.93.74.03.23.8
How Does the Amazon Interview Process Work?
Amazon has a detailed guide with tips and tricks for succeeding in an interview. Though the specifics may vary, every candidate for an Amazon corporate role can expect to participate in an assessment, phone interview, and in-person interview.
No matter which interview step you're on, Amazon advises candidates to keep the following in mind.
First, Amazon uses its leadership principles daily, so try to frame your answer around one of those principles. Second, Amazon is a very data-centric company, so you should include data or metrics in your answer. Finally, many of Amazon's interview questions are behavioral-based, so use the STAR method to answer them.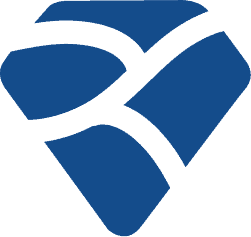 Forage Find
Amazon recruiters try to get back to you with some information after every step of the interview. If they don't, the company encourages you to reach out and follow up.
>>MORE: How to Follow Up on a Job Interview in 2023 (With Example)
Assessment
Amazon says it uses assessments to objectively evaluate every candidate. Depending on the role, you may perform your assessment during the interview or complete it at home and send it in. There are two types of assessments you may encounter.
The first is a work style assessment. This quiz-style evaluation focuses on Amazon's culture of peculiarity and leadership principles. You'll agree or disagree with a series of statements or questions.
The second is a work sample simulation. You're given a task that's very close to what you'd be doing if hired. This assessment evaluates the hard skills you'll need, like problem-solving or data analysis. But some assessments also evaluate your soft skills, like communication with clients.
If you're applying for a software engineer role, your assessment will be more technical. Amazon states that while you don't have to know any specific language, you should be prepared to work in all kinds of languages. You may also have to flex your abilities in other areas, including data structures, algorithms, object-oriented programming, or distributed computing, to name a few.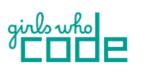 Technical Interview Prep
Get ready for your technical interview in this free course from Girls Who Code. You'll learn how to prep for three kinds of technical interviews and understand the best way to approach each.
Avg. Time:
5-6 hours
Skills you'll build:
Whiteboard challenge, hash table, array, matrix, dynamic programming, case study.
Phone Interviews
If you're selected for a phone interview at Amazon, you'll need to prepare for behavioral-based interview questions. Amazon also notes it tries to avoid brain teaser questions (like, "How much would you charge to clean all the windows in Seattle?").
>>MORE: Common Phone Interview Questions (and How to Answer)
In-Person Interviews
In-person interviews with Amazon are very similar to phone interviews in that these interviews also rely heavily on behavioral interview questions, so your answers should use the STAR method and include metrics.
However, one of the interesting differences is that during an in-person interview, you may be asked to provide a writing sample. Unlike other organizations, Amazon does not use "deck" style presentations with visual information. Instead, the company relies on written memos, which may be up to six pages long. The ability to express yourself through written communication is a crucial skill interviewers are looking for.
Because Amazon doesn't have a dress code, the company encourages you to wear whatever makes you feel comfortable to your interview. There are some exceptions for certain roles (like in a fulfillment center) for safety reasons.
Amazon also notes that you may meet with anywhere from two to seven people at your in-person interview.
>>MORE: What Is a Panel Interview and How to Succeed in One
Key Takeaways
Amazon does not have a deadline for internships or job applications, but you should apply in late summer or early fall to improve your chances of being selected for an interview.
Amazon's culture is focused on customers and encourages experimentation and iteration.
Amazon is very data-centric but also believes you can make good decisions when you have most, but not all, of the data.
Many Amazon employees say they have a clear idea of what the company's goals are and that they are appropriately challenged at work.
Amazon relies heavily on written skills as part of the interview and actual job.
Image credit: MichaelVI / depositphotos.com
The post Guide to Working at Amazon appeared first on Forage.